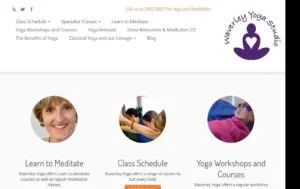 Posted 3 years ago
Waverley Yoga Studio is a tranquil environment where yoga is practiced in a friendly, caring and supportive way. Classes are held at various times including...
Parenting Support Services / 304 views
Posted 3 years ago
Megen Hibbins is a free spirited hippy Mother of five, life experience writer, traveller, homeschooling, off-grid living Vlogger and Blogger. Writing for both the Natural...
Parenting Support Services / 183 views